Club Business & Memberships
Welcome to our New Board Members and Thank You for volunteering your time!
News from Martina Butler, our Board Director!

January 2015
The Cadillac & LaSalle Club, Inc. held their National Board Meeting
January 2014 in Scottsdale, AZ
Our interests were represented by National Board Director, Martina Butler.
To read Martina's report please use the link below;

http://www.peachstateclc.com/2015SummerBoardMeetingBrookfieldWI.pdf
---
Now, Follow Us On Twitter!
---
Join "The Local Peach State Chapter of the CLC"!
Annual dues are $25.00 – or you may pay a discounted rate of $65.00 for three years.
We accept PayPal or send a check made payable to; Peach State CLC.
Pay your membership dues by using your PayPal account! No more paper checks and postage!
Here's how:
1. Log into your PayPal account. Make sure you have sufficient funds to cover your dues payment. Select Send Money.
2. Enter the club's email address: Peach_State_CLC_members@yahoo.com. There's an underline between words in that address.
3. Enter the amount you want to send ($25 for one year or $65 for three years).
4. Hit Continue to send it... You can add a note to the club if you want.
Our membership Director will send you confirmation of receipt of your dues payment by email!
To print the membership application / renewal form, please click the link:
http://www.peachstateclc.com/PSCLCMembershipApplication.pdf

Then send it back with your check. If you cannot print the form, please let us know and Buster will mail you one.
Payment should be sent to the address below:

Michelle Anderson
Peach State CLC Treasurer
241 Angus Road
Dalton, GA 30721
(706) 270-8976
2thepenny@windstream.net
---
Jo
in
"
The Nati
onal
Chapter of the CLC
"
!
Membership in the national club is required. The Cadillac & LaSalle Club pays for insurance to cover regions like ours during sanctioned events. CLC also offers one of the best glossy monthly collector auto magazines anywhere, The Self Starter. CLC provides an online forum for parts searches and technical support. And membership is required if you ever want to join us for a Grand National in various parts of the U.S. Dues for the national club are $55.00 per year, for first class mailings of The Self Starter. This first-class fee also gets you immediate access to the online version of the magazine if you live within the U.S. (You can receive the second class mailing of The Self Starter for $40.00 per year, but without internet access; it will arrive a few days later. This is a popular option, unless you need immediate access to those parts and auto sale listings!)
Please visit http://store.cadillaclasalleclub.org/category_s/1819.htm for an immediate on-line application using VISA, MC, Discover or PayPal. Or, you can print and send a paper application to:

Cadillac-LaSalle Club, Inc.
P.O. Box 360835
Columbus, Ohio 43236-0835
Please advise Buster Miller, Peach State CLC Membership Director, as soon as you receive your new CLC member number!
---
Now that the elections are over with, we want to Welcome all our 'New' board members and give a big heart felt Thank You to all the out going board. This Club would not exist, nor survive and thrive as it does without all their hard work and time. The new board will be updated here shortly.
Thank You!
Peach State Cadillac & LaSalle Club Board of Directors
President

Doug Bailey
770-992-8394 H

Peach_State_CLC_members @yahoo.com

Communications Director

Annette and Ron Benneche


706-347-3892

Vice President

Kevin Garrison
706-207-1550
peach_state_clc_members@yahoo.com
Save this email in your address book to receive correspondence from the Club!
---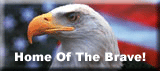 www.peachstateclc.com
Web site © 2007- 2015 Peach State Cadillac & LaSalle Club